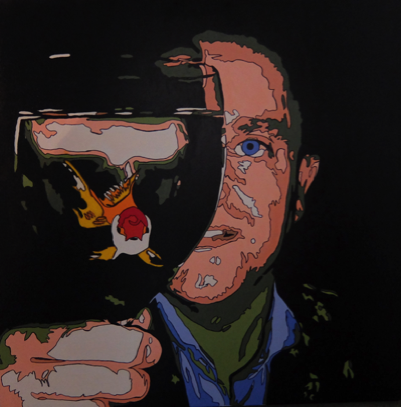 Testimonials & Picture Gallery
For over 2 decades Tim has been one of London's busiest entertainers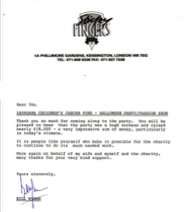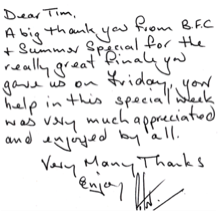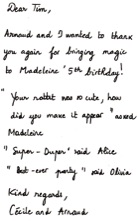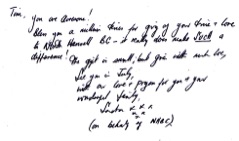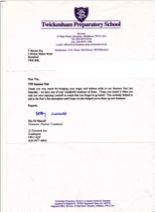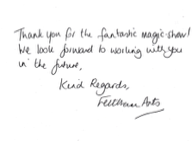 ...and Tim with some of his magical hero's... (well why not!)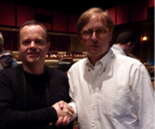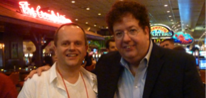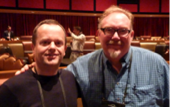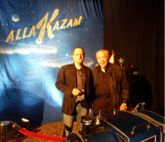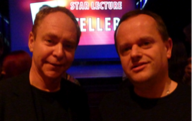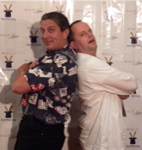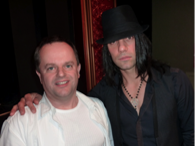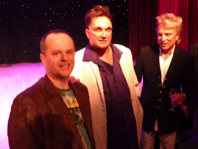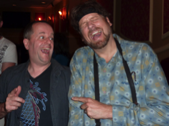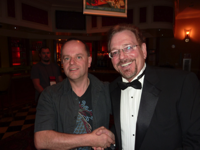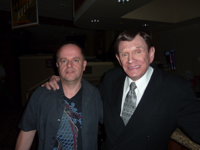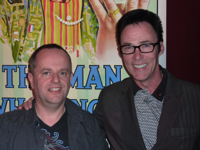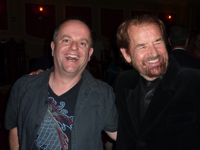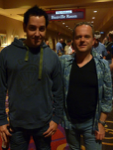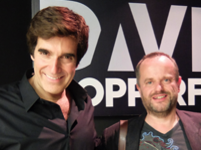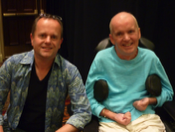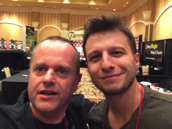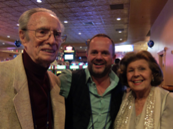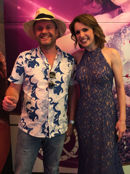 Bill Ma - Lone! Bill Ma - Lone! Bill Ma - Lone!
TV, Movie Star and Author
-Its Mark Wilson
With the legendary Paul Harris
With Teller (of Penn and Teller)
With Daryl - The Magician's Magician
Vegas legends - Siegfried and Roy
With The Amazing Johnathan
With Master Magician - Lance Burton
Legendary hypnotist and Illusionist - Peter Reveen
With "Magician of the Century" - Steve Wyrick
It's only David Copperfield
-with the greatest illusionist of all time?
Doing a selfie, with America's Got Talent Winner
- Mat Franco
TV magic star - Wayne Dobson
With Chloe Louise Crawford -Vegas magician,
Britain's Got Talent Semi Finalist, and Bunny Girl!!
With Marvin Roy, the legendary Mr Electric,
and 50's TV star -Mary Naylor Kodell
Another Vegas headliner - & he's with Jen Kramer ;)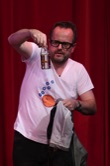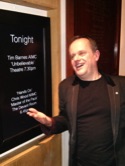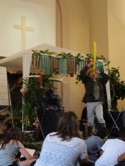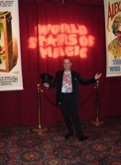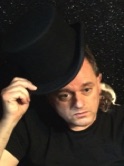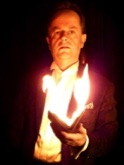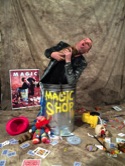 A few videos too, so you can watch a trick or five or six...
Just click on the image, and the clip should start automatically
Tim's venues have included innumerable private houses, plus stately homes, top restaurants, and many years as resident Magician at the famous Rolling Stones 'Sticky Fingers' restaurant, several other restaurant residencies, and probably every famous London hotel you can name.
His performances have also taken him from the casino hotels of Las Vegas to the palaces of the Middle East, from the legendary Orient Express, to London's West End (where he's presented several one-man shows). And on multiple occasions (of course....) the stage of the world-renowned Magic Circle in London.
Gasps of amazement and roars of laughter have been heard from 'celebrity magicians assistants' who have included Ewan McGregor, Bruce Willis, Demi Moore, Bill Wyman, Annie Lennox, Damon Hill, Eddie Jordan, Ralf Schumacher, Steven Tompkinson, Paul Daniels, plus footballers, pop stars, DJ's, and several Royal Families who have been entertained both at home and abroad.
And then over the years he's also performed for thousands, probably tens, if not hundreds of thousands of wonderful people that you've probably never heard of. And in village halls, churches, schools, libraries, restaurants, front rooms, hallways, parks, gardens, basements and lofts, and squillions of other places -both grand, and not so grand.
"Master of Magic"
The Hounslow Chronicle
" Brilliant, amazing and so funny"
Review: 'Something Fishy' (Tim's first theatre stage show)
" 90 minutes of magical and mind-bending intrigue"
" Whether you believe in magic or not, you had to marvel at how they drew the audience into their world of enchantment"
Review: Mind and Magic (Tim's first theatre stage show)
"Great Performance. Everyone was hugely complimentary and quite rightly so!"
Review of Unbelievable (Tim's second theatre stage show) by The Magic Circle
"Perfect"
The Magic Circle
"Wonderful"
GetWestLondon
"...A perfect closing act ...You were fabulous"
Producer - Ali Bongo Saturday Shows (The Magic Circle)
Plus numerous other testimonials have been offered from the many thousands of private clients:
"You are the hero of the month"
"A very special party"
"A fantastic show"
"A lovely present of entertainment"
" I was amazed"
"Wonderful entertainment"
"All your magic was brilliant"
"Splendid show; entranced..."
"You were great. Huge hit all round"
"Best ever party"
"...An amazing time ...You really made it a day to remember"
"When I came I didn't believe in magic, but now I do"
The Elephant Cards
1m 59 secs
The Chinese Coins
2m 16 secs
The Signature Printer
1m 56 secs
The Gambling Magician!
2m 57 secs